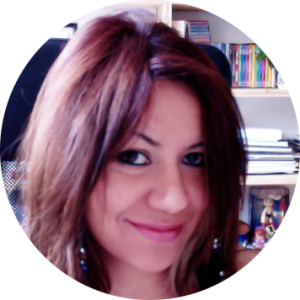 EN Rubí Juárez is an author and illustrator for childrenbooks. She produces many multimedia projects, workshops for children with new cutting-edge technologies, and illustrates at advertisement agencies. She produced animations for TV and is also an active member of the Society of Children's Book Writers and Illustrators. Specialist in the development of educational material and didactic events.
ES Rubí Juárez, es animadora y autora de libros ilustrados para niños. Produce proyectos multimedia, talleres infantiles con nuevas tecnologías e ilustra para editoriales y agencias. Ha producido animaciones TV y es miembro en the Society of Children's Book Writers and Illustrators. Especialista en desarrollo de material educacional y eventos culturales y educativos para niños.
DE Die Mexikanische Künstlerin Rubi Juarez ist Kinderbuchautorin und Illustratorin.
Sie arbeitete fur verschiedene Verlage und Werbeagenturen. Beim US-Amerikanischen Fernsehen war sie als Zeichentrickfilmzeichnerin beschäftigt.
Sie produziert auch Workshops mit neuen Multimedia-Projekte für Kinder. Seit 2003 ist Sie Mitglied der "Societychildren's writers and illustrators". Rubi hat Jetzt ihre Atelier in Bregenz Osterreich.